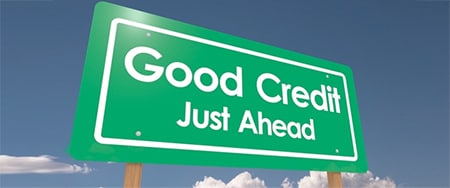 My credit profile is frankly less than stellar. I have actually never had a credit card and after an identity theft incident, student loans, and my own neglect my credit score was in the toilet!!
I just started rebuilding in Jan of this year. (2016)
My scores started in the low 500s for all 3 bureaus. I was around 515-530. My goal is to reach 700 by the end of the year and 750 by the end of next!


I have a bunch of student loans which I unfortunately defaulted on to the point I started getting my wages garnished. I had been unaware that my loans were being held by multiple creditors, among other things. I thought I had previously taken care of it but the creditor who held a large sum of my loans snuck up on me!

The garnishment was very substantial!! 15% of my income. As a single mother with 3 kids, this was just not acceptable.
I decided to consolidate my loans because of the garnishment. Consolidating is the fastest way to stop your wages from being garnished. The other option was to enroll in a forgiveness program in which I paid them on a monthly basis and after 5 payments the garnishment would be lifted. After a few more months depending on which plan you sign up for the late payments are removed from your credit report.
Other than that I had 1 judgement for other tuition costs, 1 recent late payment, and 1 collection reporting. The only negative item that shows on all 3
bureau
is the judgment. I am currently working to get this removed as I was not notified of this at all.
The late payment was from a utility
company who reports your account every single time you are late! I paid them for 2 months and the account was removed completely. This gave me a significant boost in my scores! +55pts!
The consolidation helped my scores a little but I would have preferred to do the forgiveness program to have all the late payments removed, but alas... +30pts
I then decided to start with a secured card that
doesn't
do a credit check and went with the OpenSky.
Starting balance $200.
I used that for a few weeks until I got the itch for a new card.
I went ahead an applied for the Capitol One Secured and was approved with a $50 deposit! Starting balance $200. The next day I applied for the Discover It Secured and was approved for that as well with a $200 balance!
I checked my scores on Credit Karma not too long after this and they showed that I had a very good chance to be approved for the platinum and the quicksilver1. I was skeptical so I did a pre-approval on their site which this time it actually showed that I was approved for the platinum!!
I went ahead and applied and they approved me for a $2,000 limit! Huge difference I must say!!
The next day I applied for the QuickSilver One and was approved for $2,000 as well!! If you ever apply for one of these cards and are approved, apply for the other right away so you don't get hit with 2 triple pulls. I was afraid to push my luck since the limit was a huge jump compared to what I already have and compared to what other people are given when they first start building,
I consolidated my student loans in January, applied for the 3 secured cards in
February
, and in March I applied for the 2 unsecured Capital One cards.
Student Loan Consolidation - Removed current Student loan accounts with recent late payments and created new account with positive history so far. Old late payments from closed loans are still showing but due to the fact that those late payments are 6-7 years old the effect is much less substantial to my score.

Opened 1st Secured Card - This I believe opened the door for me to get other cards. I did get a score boost when this posted along with my 1st few payments.

Opened 2nd & 3rd Secured Cards

Paid Utility on time for 2 months - Doing this removed the account along with the late payment completely. If they are not willing to do this on their own you can try sending a good will letter.

Opened up 2 Capitol One cards - The higher limits on these cards definitely help with utilization! They will also help me get better starting limits when applying for other cards in the future.
Whats left to remove from account:
Collection Account

Judgment

Attempt to have lates from student loans removed with Goodwill letters.
Right now I am working to have the judgment removed from my credit report. The collection I have not decided what I want to do with as of yet. It is from 2010 I believe so I don't have much longer before it ages off. I could also do a pay for delete, but I would not offer them much more than 10% of what is owed.
Not too long ago I knew nothing about credit and I would have never imagined jumping over 100pts in just a few short months! I would love to see how high it jumps once that damn judgment and collection removed!!
Starting Scores 1/16 low 500s All 3
3/16 Credit Karma Transunion: 601, Credit Karma Equifax: 551, Experian: 548
4/16 Credit Karma
Transunion
: 604, Credit Karma Equifax: 606, Experian: 604
5/3/16 Credit Karma
Transunion
: 635, Credit Karma Equifax: 638